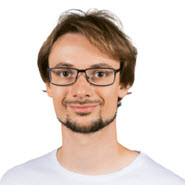 Wood is not a material – wood is an attitude
After my professional training as a carpenter, I worked in several carpentries and on a biological farm before I decided to study architecture. Since the first bachelor semesters I combine my woodworking knowledge with my interest in digital tools and technology. 2017 till 2019 I deepened my skills at the ITECH postgraduate program, at the University of Stuttgart.
Thanks to all who helped to make this possible:)
If you have money, time, power or ideas for interesting projects feel free to contact me!
Miro Bannwart
mirobannwart@gmail.com
Find more of my projects on www.miro.vision , Instagram, Facebook and Youtube
Find more about the ITECH master program at the university stuttgart: https://icd.uni-stuttgart.de/?p=6111